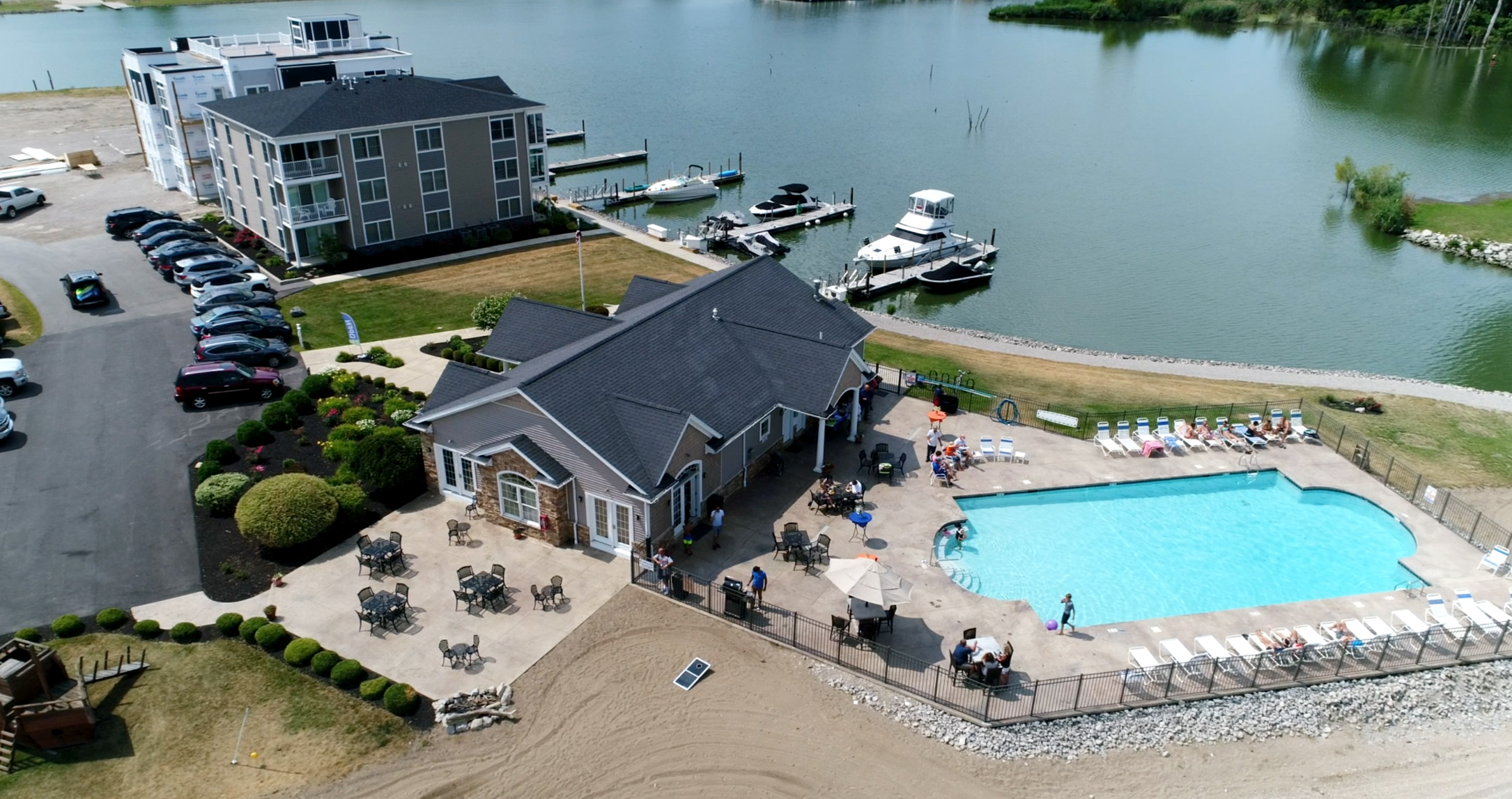 Waterfront Living
Whether looking for a year-round waterfront home or a vacation lake house,
Marblehead Estates and Yacht Club awaits you.
Make your waterfront dreams come true!
Marblehead Estates and Yacht Club is a unique waterfront community that offers the convenience of all Lake Erie's local attractions while allowing you the security of a luxurious gated community.
This exciting, new development is located on beautiful Lake Erie and is within minutes of all local attractions offering you the perfect piece of waterfront paradise for your primary or vacation home. Marblehead Estates and Yacht Club provides you a multitude of reasonably priced real estate options from single family waterfront lots to condominiums.
We look forward to taking you on a personal tour of this beautiful community on the bay.
Enjoy the scenic private beach overlooking Sandusky Bay or the relaxing atmosphere of your own private clubhouse and pool. The sales staff of Marblehead Estates and Yacht Club will assure your expectations are met.
Spectacular waterfront views
from your dream house
or luxury condominium living.
Your boat docked right outside.
Discover them at Marblehead Estates and Yacht Club.